Koyili College of Nursing, Kannur is run by "The Koyili Hospital Institute of Nursing and Medical Research Centre" a society registered under society registration act of 1860, with Reg.No. 429/95 Date of Reg: 13/09/1995.
Members of the Society
Chairman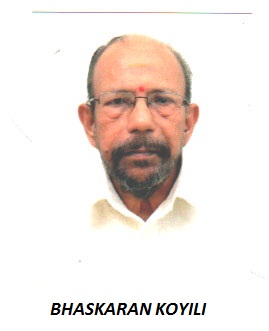 Bhaskaran Koyili
04972797188
The Objectives of The Society Shall Be
To establish a medical college and medical research centre and educational institution in kannur district.
To establish or take up hospital and dispensaries and extend medical aid to the needy.
To take up the management of hospitals, nursing and medical research centers in and around Kannur district.
To establish or take up nurses training centers and nursing schools.
To collect donations from the public and utilize the same for providing building, furniture and equipments and endow funds for institutions managed by it.
To provide free medical attention in deserving cases and to provide scholarship for poor and deserving students for medical studies or training in nursing.
To do research in medical science and improvise medical appliances
To promote vocational training, education, social cultural and economic advancement of the backward classes and minority communities in general by granting scholarships, loans, grants and other forms of aids.
To do all things necessary and not inconsistent with the above objectives for the promotion of medical science.