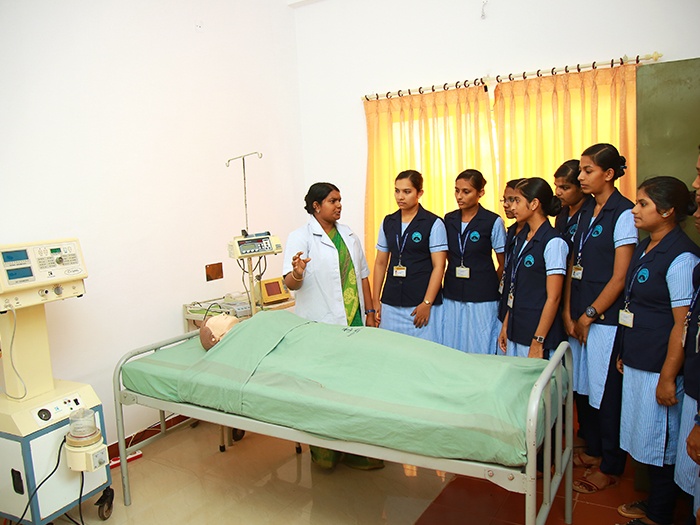 Clinical Facility
Koyili College of Nursing is providing clinical training to students in its parent hospital, Koyili Hospital, Talap, Kannur. It's a super speciality hospital with 300 beds, including Koyili Heart Centre. BSc Nursing students are given clinical posting in the various departments of Koyili Hospital, throughout their course period. In addition to this, we have clinical affiliation with Government General Hospital, Thalassery; Malabar Cancer Centre, Thalassery and Government Mental Health Centre, Thrissur where students are sent for their clinical posting in OBG Nursing, Oncology and Mental Health Nursing, respectively.
Hostel
Hostel facility is available only for girls. Students are accommodated in spacious, well-ventilated rooms provided with all the necessary comforts. They have a separate mess managed by the students themselves.
A full time warden is appointed to look after the general cleanliness of the hostel and to see that the students adhere to the rules and regulations. She takes the night attendance at 8.00 p.m. and reports any violations of hostel rules of the Principal for corrective action.
The college/School provides hostel facilities for all the students. Separate hostels are provided for boys and girls. Hostel stay is compulsory for all students. All the hostels have spacious rooms. Each student is provided a cot, table, chair and locker. All the inmates are provided with breakfast, lunch, evening tea and dinner.
The management provides recreational facilities like T.V, Newspaper, Magazine, Indoor and Outdoor games. Telephone facilities are made available to the students. Medical facilities are provided, whenever the student is ill. The management is concerned about the hygienic aspects in relation to the cleanliness of hostel and hygienic preparation of the food. A Homely atmosphere is provided to the students.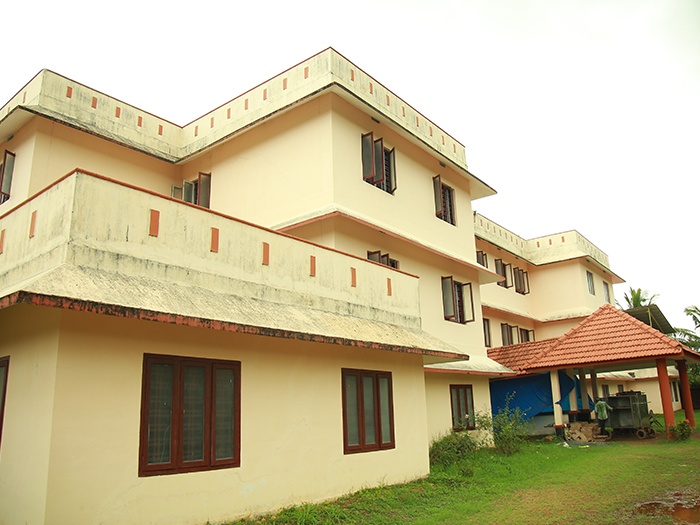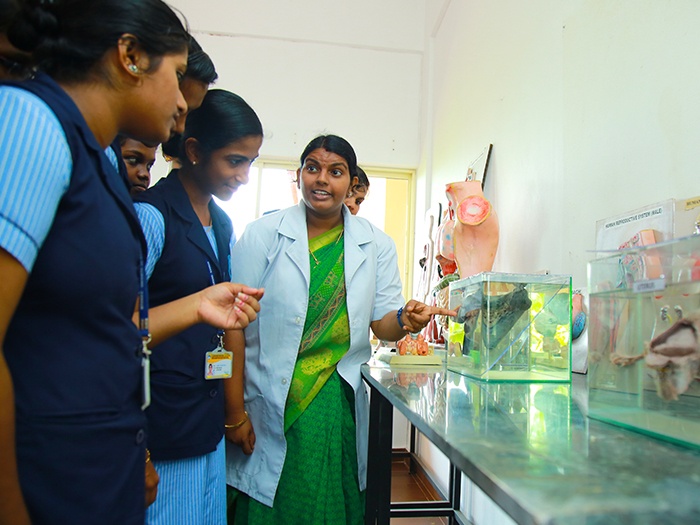 Laboratory
Koyili College of nursing has following labs with state of the art equipments.
Anatomy Lab
Nursing Foundation Lab
MCH Lab & Pediatric Lab
Community Lab
Nutrition Lab
Library
We are proud to say that our library is extensive, well ventilated, and spacious with comfortable seating arrangements. There is a full time qualified and well experienced Librarian who manages the Library. There is a separate journal section. It houses nearly 6000 volumes of latest edition in various subjects of the syllabus and other general interests. We have added 160 new Nursing books worth rupees 3 lakhs to our existing books and subscribed three more Journals at National and International levels to the existing 17 Journals. Our Library is computerized too, providing e-library with internet facility. In fact, we have also establish departmental library. MSRINER also has E-Library with HELINET Facility, computers with high speed internet which enable students to download and review scientific presentations, seminars and publications.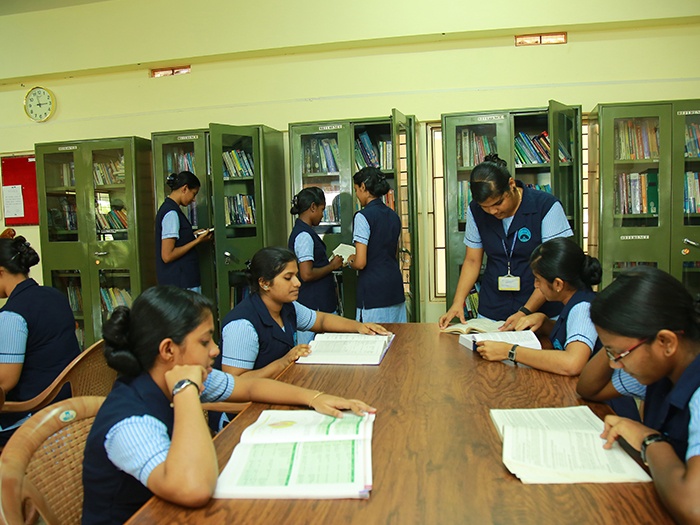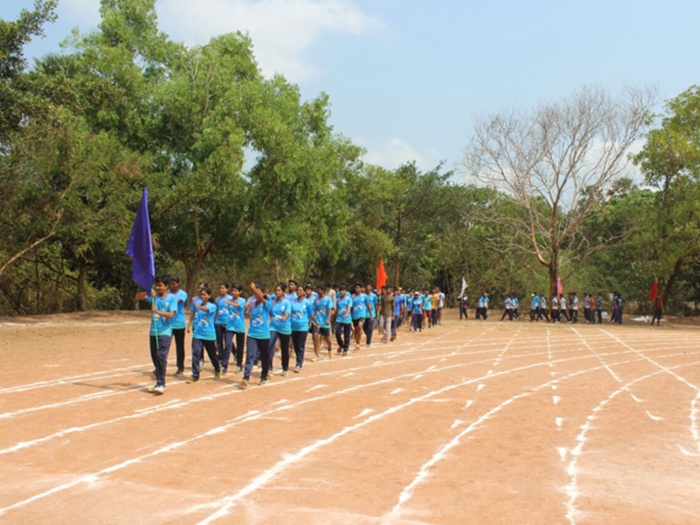 Sports
Students are given facilities for indoor and outdoor games and sports activities in College and hostel. Annual sports Day is held every year by the Student Nurse's Association (SNA). First year students are given special health and fitness activities under the fitness program initiated by Kerala University of Health Sciences. Students also participate in competitions held by SNA and KUHS in District and State levels.
Classrooms
The Institution has very good physical infrastructure as per the Indian Nursing Council norms such as spacious and well furnished classrooms equipped with OHP, VCD, Television, slide projector and LCD projector.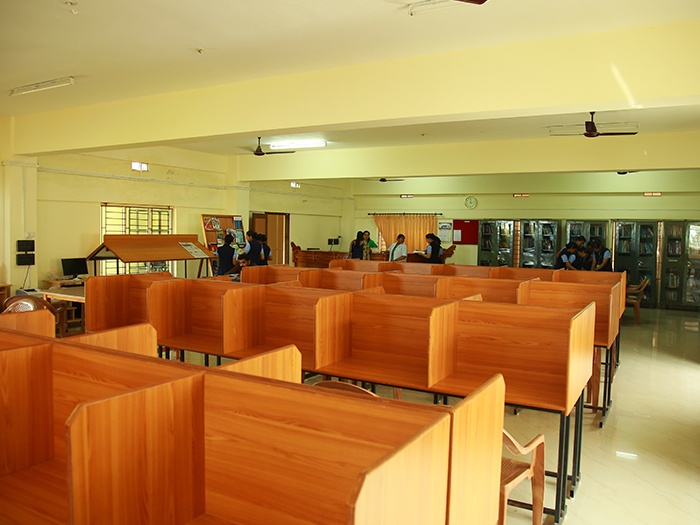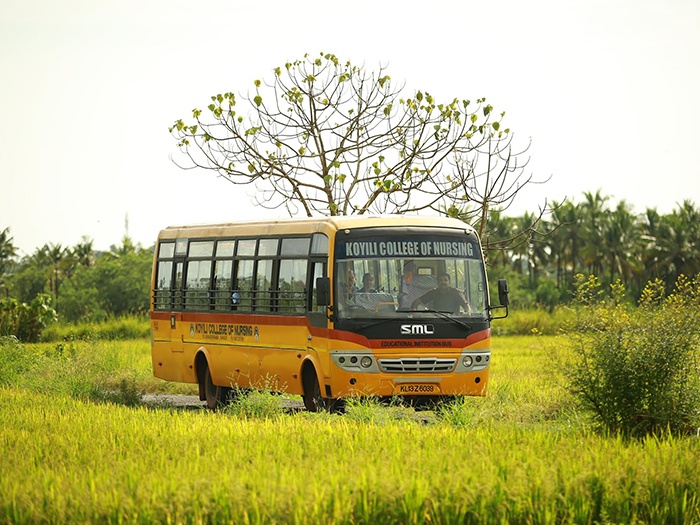 Trasportation
The Institute owns a fleet of well maintained buses for the transportation of students to hostels, hospital, college and community postings