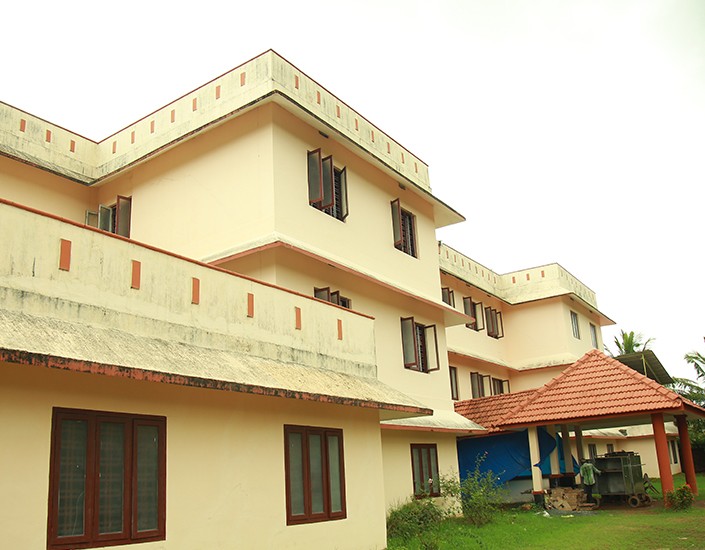 Hostel
Rules
Student will maintain their rooms and surrounding neat and clean at all times.
No rubbish will be scattered by student in and around the hostel. Student will use the thrash bin for waste disposal.
Sanitary pads and other such waste materials will not be thrown in the toilets. These are to be burned or wrapped in newspaper and thrown in the waste bin.
Students will not use mobile phone in the hostel when the land phone is made available in the hostel.
Senior students will not rag the junior. If it is brought to the notice of the principal the culprits will be severely punished with.
All students will maintain silence in the hostel after 8PM.
Students will maintain order and patience when serving and eating foods in the dining hall. Food will be served by the mess committee members.
Breakfast will be served from 6.15 am to 7.30 am, lunch from 1pm to 2pm evening tea from 4pm to 5.30pm and dinner from 7.30pm to 8. 30pm.No student will waste any food and will not go hungry to classes or hospital.
All hostel problems will be presented in writing to the principal through the housekeeper with her comments.
Students will sign their attendance daily at 7pm in the book maintained the housekeeper.
Students will sign their attendance daily at 7pm in the book maintained by the housekeeper.
Students will go out for shopping etc with the written permission from the principal. The signed letter has to be given to the housekeeper. They will enter and sign their names, the time of going out and coming back, in the out-pass book.
No students will entertain the visitors of other students.
No male students will be allowed in the hostel.
Students absenting from classes/Clinicals due to sickness will send a leave letter to the principal before absenting.
Students will report to the housekeeper if they become sick.
Students will not visit other student's room and waste their time or sleep with other students.
Students will not conduct group prayer of any religion, in their rooms or in the common halls.
Students will not use any electric appliances in their rooms. They may use common place provided for ironing their clothes.
Students will not dry wet clothes in their rooms. They will use the terrace for this purpose.
The above rules are to be followed strictly. Defaulters may meet with appropriate disciplinary action.